RIKK – Rannsóknastofnun í jafnréttisfræðum er þverfagleg stofnun. Aðalmarkmið hennar er að efla og samhæfa jafnréttisrannsóknir og rannsóknir í kvenna- og kynjafræðum jafnframt því að vinna að og kynna niðurstöður rannsókna.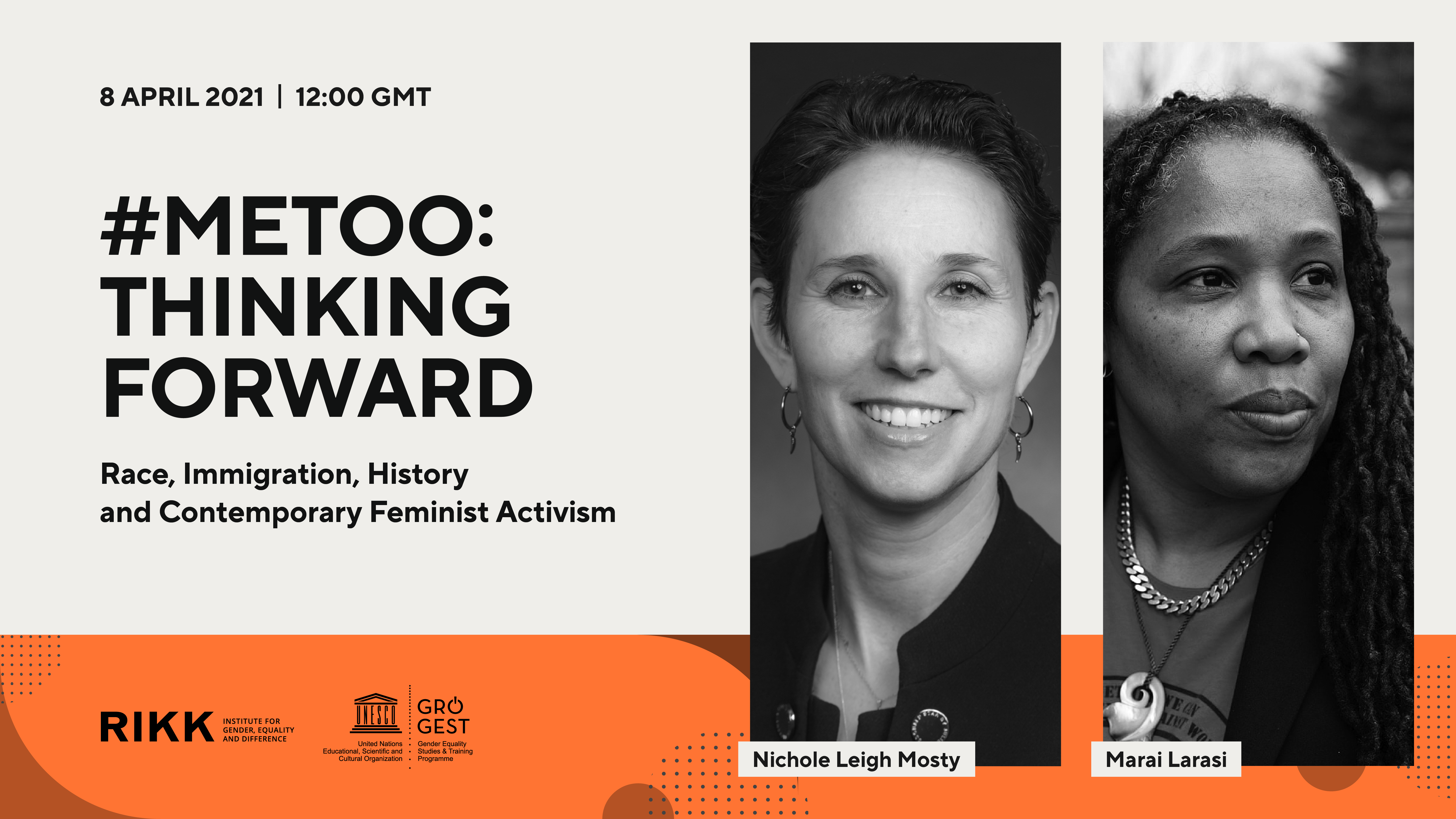 Í fjórða viðburði dagskrár RIKK og GEST á vormisseri flytja Marai Larasi og Nichole Leigh Mosty ör-erindi áður en þær ræða saman um femíníska baráttu og samstöðu. Yfirskrift viðburðarins er "Race, Immigration, History and Contemporary Feminist Activism". Marai Larasi...
HÁDEGISFYRIRLESTRAR
Hádegisfyrirlestraröð RIKK er vettvangur kynningar á innlendum og erlendum rannsóknum sem snúa að kvenna- og kynjafræði og margbreytileika. Vorið 2021 er viðburðaröðin haldin rafrænt í samstarfi við Jafnréttisskólann (GEST).
VIÐBURÐIR
RIKK stendur reglulega að ráðstefnum, málþingum og öðrum viðburðum sem tengjast kvenna- og kynjafræðum og margbreytileika.

The digital era is changing the terms on which democracies operate. The Prime Minister's Office of Iceland hosts an international conference on the challenges of digital technologie...
Report by Stefán Andri Stefánsson and Stefán Ólafsson  The report is a part of a larger study of the Icelandic pension system, which consists of a public social security...
Liberal Disorder, States of Exception, and Populist Politics has been published by Routledge. The book is edited by Valur Ingimundarson, Univers...
In the fourth event in RIKK and GEST's conversation series Marai Larasi and Nichole Leigh Mosty will discuss race, immigration, history and contemporary feminist activism. Marai Larasi is an Advocate, Community Organiser, Consultant and Educator. N...
GEST joins forces with Center for Women's Studies, Belgrade to conceptualize and record 35 podcasts on pressing feminist and gendered issues.
The third session in the GEST/RIKK Online Conversation Series brings together Karen Boyle and Audrey Roofeh who will discuss accountability and leadership in planning a feminist future. Karen Boyle is a Professor of Feminist Media Studies at the Univ...