RIKK – Institute for Gender, Equality and Difference is a leading institute in the field of women's, gender and equality research in Iceland. Founded in 1991, RIKK promotes interdisciplinary gender research and the dissemination of research results and information.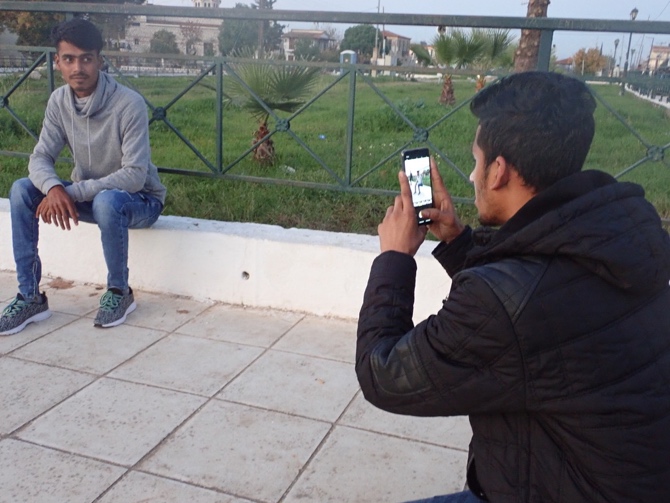 In relation to the upcoming special issue of Norma: International Journal of Masculinity Studies on "Bordering Regimes and Transitioning Masculinities of Racialized Migrant Men in Europe", a seminar is being held at the University of Iceland. Nine specialists on men...
LECTURE SERIES
The RIKK – Institute for Gender, Equality and Difference Lecture Series allows scholars to present and discuss new research in the field of gender and equality studies. The lecture series aims for an interdisciplinary approach with diverse themes and topics. The lecture series in spring is organized in cooperation with the GEST Programme. The lectures are at noon, usually on Thursdays at the lecture hall of the National Museum of Iceland. The lectures are conducted in either English or Icelandic.
EVENTS
RIKK organises conferences, symposiums and other events in the field.

Tampere university researchers of the international EraseGBV project offer a compiled 12-hour research-based training.
Maailma kylässä -festivaali on kestävän kehityksen tapahtuma, joka järjestetään 23.–29.5.2022 verkossa ja tavallista pienimuotoisemmin Helsingissä. Festivaalilla on inspiroivia puheenvuoroja, avartavia dokumentteja sekä musiikkia ja elämy...
NEWS FROM EDDA – RESEARCH CENTER
The digital era is changing the terms on which democracies operate. The Prime Minister's Office of Iceland hosts an international conference on the challenges of digital technologie...
A virtual symposium to celebrate the publication of The Routledge Handbook of the Politics of The #MeToo Movement, edited by Giti Chandra and Irma Erlingsdóttir, will be held on Th...
Political Agency after COVID-19: Representation, Power, Constitutions is an online conference on the challenges the COVID-19 pandemic presents and its consequences that are bound to be enormous: Economies may collapse, political leadership will com...
Returning to its customary spring schedule, GRÓ GEST celebrated the graduation of the 14th GEST cohort. This year´s GEST graduates represent 15 different countries including Bosnia & Herzegovina, Egypt, Ghana, India, Kenya, Kosovo, Malawi, Mold...
Over the last weekend, the GEST fellows travelled to the southeast coast of Iceland, enjoying the major sites Iceland's countryside has to offer along the way including the Reynisfjara Black Beach, the Seljalandsfoss and Skógafoss Waterfalls, and ...
The semester at the 2022 Gender Equality Studies and Training programme (GRÓ GEST) is coming to an end. Throughout the term, the GRÓ GEST fellows have worked on a final assignment; research papers, research proposals and project proposals, all havi...