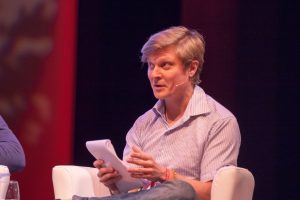 Dr. Henri Myrttinen, Head of Gender and Peacebuilding with International Alert, is the second lecturer in the 2019 RIKK – Institute for Gender, Equality and Difference & UNU-GEST – United Nations University Gender Equality Studies and Training Programme – lecture series during spring term 2019. His lecture is titled: "Broadening the Scope – The Risks and Benefits of Integrating Masculinities and LGBTIQ into the Women, Peace and Security Agenda", and will take place on Thursday, 24th of January, from 12:00 to 13:00.
The past five years have seen an increased interest and push academically and from policy actors to broaden the scope of women, peace and security to gender, peace and security by broadening the scope to both look at men and masculinities and diverse sexual orientations and gender identities. These moves are in many ways welcome, and can ideally help in promoting women's empowerment and gender equality. However, they also carry the risk of undermining these agendas and side-lining women's and girls' concerns. The talk will outline some of these benefits and risks and chart ways of bringing these different agendas together for advancing gender equality.
Dr. Henri Myrttinen is the Head of Gender and Peacebuilding with International Alert, a London-based peacebuilding organisation. He has around 15 years of experience of working on gender, peace and security, including on masculinities as well as LGBTIQ inclusion. He holds a Ph.D. from the University of KwaZulu-Natal, South Africa, where his thesis focused on masculinities and violence in Timor-Leste, and he has published widely on issues of gender, peace and security.
The lecture is in English, open to everyone and admission is free and can be found on Facebook.
The RIKK lecture series during the spring term 2019 will explore the connections between gender, health and trauma. Research into effects of childhood experiences has, in recent years, given rise to a renewed belief that the traumatic events during childhood, such as abuse and neglect, largely impact adult health and wellbeing. Current research underscores the role gender plays in both exposure, and response, to traumatic events, making the issues of recovery and treatment very complex. The series will examine trauma and addiction from a rights based perspective as well, taking into focus health systems and their reform, in order to engage in a discussion about responsiveness, accountability, and mechanisms for public involvement in the shaping of health policy and institutional mechanisms. In this lecture series, lecturers coming from different disciplines will interrogate these connections from various standpoints.
The RIKK & UNU-GEST lecture series in the spring semester 2019 is held in collaboration with The National Museum of Iceland.