(See English below)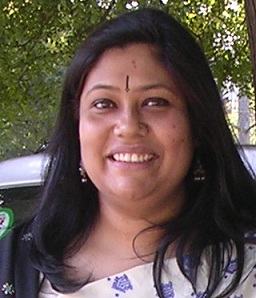 Miðvikudaginn 12. september flytur Anindita Datta, lektor við landfræðideild Delhi-háskóla, erindi sem ber heitið "India's Vanishing Women: Critical Thoughts on its Geography and Iconography". Fyrirlesturinn verður haldinn í Öskju, stofu 132, kl. 12.25-13.15. Hann fer fram á ensku.
Nýleg manntöl á Indlandi gefa til kynna að þar í landi eigi sér nú stað sláandi hlutfallsleg fækkun kvenna. Í erindinu verður fjallað um breytingar á kynjahlutföllum á Indlandi og jöðrun kvenna innan almannarýmisins út frá kenningum kynjafræði og félagslandfræði. Einnig verður rýnt í áróðursefni og myndmál úr herferðum gegn kynbundnum fóstureyðingum á Indlandi.
Fyrirlesturinn er haldinn í samstarfi við Norrænu Asíustofnunina (NIAS), Asíusetur Íslands og viðskiptafræðideild og landfræðideild við HÍ.
Öll velkomin!
—–
On Wednesday 12 September 2012, Anindita Datta, Assistant Professor at the Department of Geography at the University of Delhi, will give a public talk entitled "India's Vanishing Women: Critical Thoughts on its Geography and Iconography". The lecture will take place at 12.25–13.15 in Askja building, room 132, at the University of Iceland.
Women are vanishing not just from everyday spaces but also the population in India. The Census of India has consistently revealed an alarming pattern of skewed sex ratios. The practice seems to have a geographical bias that is fast becoming ubiquitous. This paper examines the problem of declining sex ratios and the marginalization of women from everyday spaces not just within the framework of gender discrimination and patriarchal traditions but also from a socio geographical perspective. In addition, a critical look at some of the propaganda material and iconography of the campaign to quell the practice of sex selective abortions reveals that these may well end up reifying the very practice it condones.
The lecture is open to all. It is hosted by the Centre for Women's and Gender Research in collaboration the Nordic Institute of Asian Studies (NIAS), Center of Asian studies, the School of Business and the Department of Geography, University of Iceland.